The mission of the Limestone Presbyterian Church Men's Ministry is as followed: 
To encourage and support men to come to know Jesus Christ as their Lord and Savior. To nurture our faith through fellowship and study in a Bible based and Christ centered manner. To support the mission of the church worldwide. To support and encourage all men to develop and enrich their relationship with Jesus Christ.
The Limestone Men's Ministry meets once a month on the second Saturday of each month except February and August. We meet in Klair Hall at 8:30 AM. Breakfast is prepared and available which is prepared by then men on a rotating basis.
The Leadership of the Men's Ministry is conducted by our Steering Committee. The Committee is comprised of Men's Ministry leaders and topic leaders. Each topic Leader is responsible to lead one Men's Ministry meeting each month. The Committee meets quarterly in Klair Hall. The purpose of the Steering Committee is to guide the Ministry in a Christ Centered and Bible Based manner.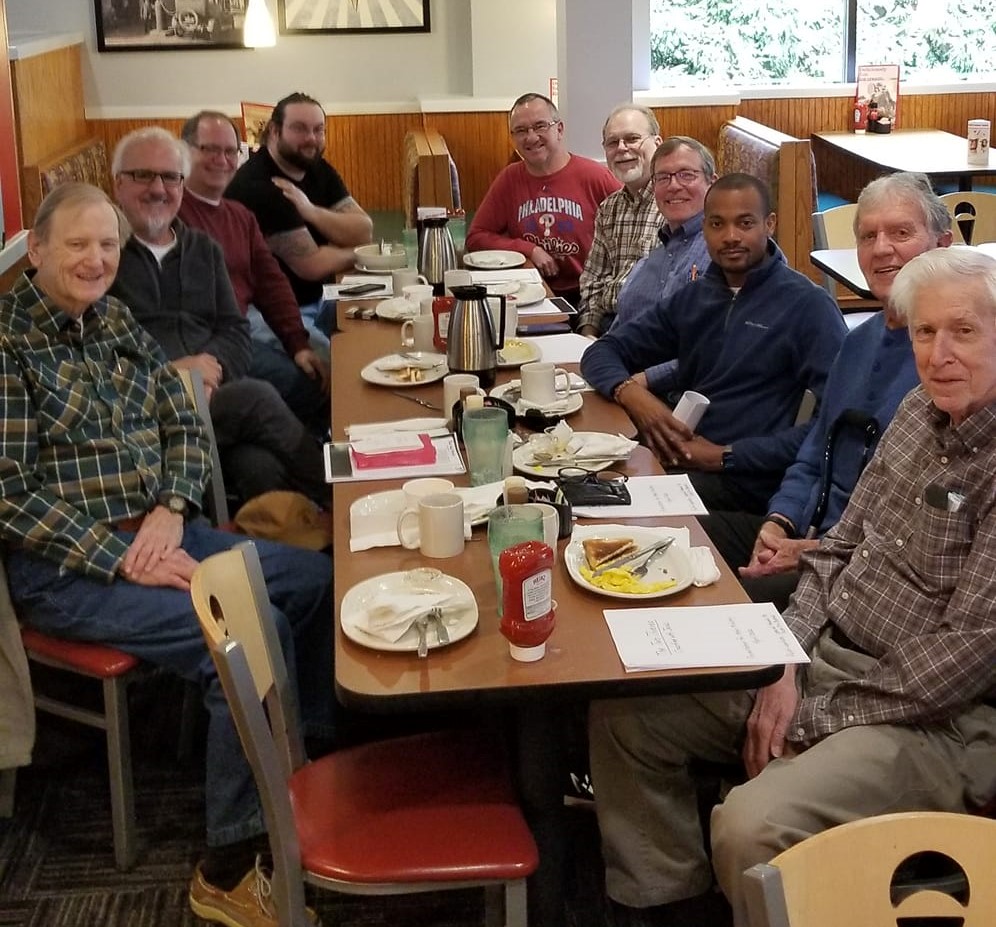 Treasurer & Card ministry
associate speaker-chili/soup cook- off
Chili/Soup cook-off associate speaker